About Unibet
In 1997, when Anders Strom established the Unibet betting company at his home in London, he never imagined it could grow and become one of the biggest betting establishments on the internet. When it started, the company was taking bets over the phone, and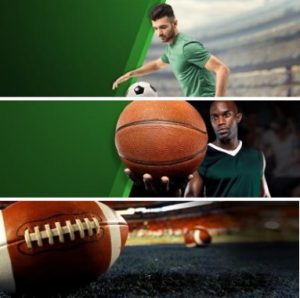 helping players to make wise decisions on their bets. In 1998, they set up their first official online website and acquired the first international gambling licence in Malta.
Unibet Sports Review
Unibet has grown to cater for the betting needs of more than 10 million people who come from over 100 countries. Some of the options which are available for users are the numerous sports and games, bonuses, good security and services, and easy access and navigation of the site.
Software Used by Unibet Sports
One of the reasons Unibet has the edge over other betting companies is because they use reputable and reliable software to run their programmes. In 2014, the shareholders at Unibet held a unanimous vote to have the Kambi company manage their software. For more than a decade, Kambi has ensured that the games run smoothly by providing top of the market software.
User Experience
The design of Unibet is simple and easy to use. The software they use puts a focus on functionality and not so much on aesthetics. Not to say that the betting site does not have an appealing interface, but they put more effort into ensuring that the customers do not struggle to find buttons, and figure out their way around the site. A popular feature which users enjoy in Unibet sports is that they can filter through the wagering options and find them listed by price. Unibet has gone further and broken down the popular options on the top side of the screen, and there is also a full list of available markets that is on the left side of the website.
Other Features on Unibet Sports
Unibet sports has many live betting options where customers can place their wager on an ongoing game. They can also view current activities and click on the one they want to participate in.
Another impressive feature which is hailed in many Unibet sports reviews is the large number of markets offered. Every day when the punters log in, they are presented with tens of thousands of options from popular games, through to markets that are not known, but provide reasonable offers. An essential feature on the Unibet sports site is that they provide important information to users who select an event. For instance, when one is betting on football, and they click on a match, it will show form on the last three games for each of the sides. They will also have the previous events that the clubs played, back to back, for people who want to have a deeper understanding of how the game panned out.


Available Sports
As mentioned earlier, the sports available on the Unibet website are many, and every user finds something which works for them. Some of the options that are available to choose from are football, basketball, ice hockey, tennis, baseball, motorsports, cycling, the Olympic games and other popular sports. The site has many written blog posts that illustrate some of the features of each game. For people who want to bet on e-sports, they are available on Unibet sports.
They also cover Premier League football and other major sporting activities. Punters can also place their bets on major global political events and popular TV programmes.
Bonuses on Unibet Sports
When Unibet is compared with other betting sites, it may seem as though they do not have attractive bonus packages. However, the welcome bonus which they give to people on their first game can go a long way. They also have a money back offer, where users are given back their money if their first game results in a loss. They also give offers to loyal customers who are always returning to the site to place bets.
Unibet Sports on Mobile
The availability of Unibet sports on a mobile phone is convenient for punters who want to place their bets while on the go. With the quick and simple touch of a button on the phone, users can have a real-time experience, especially those who want to follow an ongoing game or place a live bet. Unibet sports on mobile can be accessed either by downloading the app directly on the phone or going to the website and finding the mobile version. For users with Android devices, the app can be downloaded by following the link on the website and allowing downloads from unknown sources.
The Odds and Prices
Punters who bet frequently, and like comparing prices and odds, will probably see Unibet sports reviews spring up in other betting pages. There will be comparisons, and while Unibet might not win all the categories, it is rated as a betting company which has some of the best odds. They give alternative scorelines, prop bets and competitive odds.
Live Betting
Unibet offers one of the most comprehensive in-play betting options on the market. The live events, such as ongoing matches, take prominent space in the site. On top of the selected markets, users will find events that are underway.
Licence and Security
Customers do not have to worry about losing their money while engaging with Unibet sports. They are registered by Maltese law and the gambling laws in the UK. To make sure that users are secure in their transactions, they use encryption to ensure third parties do not access the personal data of the customers.
Verdict on Unibet Sports
Unibet sports is highly recommended due to the many options it provides when it comes to markets. It has a sport for everyone, and the interface used is easy to navigate. The fact that they have a mobile option makes it fun to access on the go. Many reviewers give high ratings.