About Unibet
Unibet is one of the largest gambling operators in Europe, and it has millions of users from different parts of the world. They have a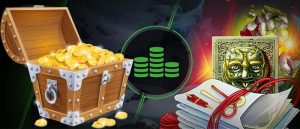 variety of options which punters can bet on, ranging from sports, poker, and casino games. The games can be accessed through live streaming and mobile apps. It has several advantages, from the easy accessibility that allows gamblers to use their mobile phones to play the games, and the security they have enhanced to ensure that punters are safe as they play on the site. One of the other reasons why people like going to the Unibet betting site, is because of the many bonuses and promotions they give to customers.
Unibet Bonus
To show customers that they are appreciated, Unibet has come up with a series of bonuses for both first-time users and those who are loyal players on the site.
Requirements and Rules on Unibet Bonuses
Users must be 18 years old and above.
Users must be people in the country which has been stipulated in the promotion.
It is only the bets that have been settled within the period under which the bonuses are valid that will be processed.
Unclaimed bonuses will not be processed after the bonus period elapses.
The bonuses can only be claimed once per household. This means that one household cannot receive more than one bonus.
Payment methods are determined and dictated by Unibet, and some may be excluded.
The bonus money cannot be withdrawn unless the requirements of the bonus are met.
Expired or cancelled bonuses cannot be claimed.
Users are expected to read terms and conditions before accepting a bonus offer.
Bonuses Offered by Unibet
Users who want to enjoy Unibet bonuses should first check if the country they are playing from offers them. The way to do this is for the customer to click on the bonus link, and the geotagging option will filter things out for them. Some of the available bonuses are:
Welcome bonus: As much as most Unibet reviews point to the fact that the company does not give a huge bonus to beginners, their package is still worth mentioning. Members who are initially logging in for the first time get a welcome bonus, including a money back guarantee on their first loss.
Loyalty bonus: For players who spend a lot of their time on the site, there are loyalty bonuses which come in monetary and other forms. This incentive is given to ensure customers keep coming back to the site.
Random promotions: Users never know when there will be an offer which will suit them. These random bonuses by Unibet sometimes come weekly, monthly or even daily depending on the packages they have.

The Process of Getting Unibet Bonuses
The sportsbook has a variety of games for betting fans. Users want to play and get the reward. For one to register and access bonuses, they should:
Go to the Unibet website on their mobile devices or desktops. From there, they should click on the 'Register' button.
The register button leads to the sign-up page where they will be asked to enter their personal details such as email address, name and date of birth (to check if they are of the legal age to gamble).
After that, they will be asked to create a unique password and username which they will be using to access Unibet.
Users should then deposit their first batch of money which is always not less than £10.
On placing the first bet, they are assured of getting a refund if the first bet they place is a loss.
Timing of Claiming the Bet
After punters using Unibet have logged in, they are expected to place a bet once they have made a deposit. Users who do not place a bet within 60 days of creating their accounts forfeit their chances of getting their first bet refunded. Users should make sure that they read through the Terms and Conditions section that is under Basic Information.
Important Rules to Know About Unibet Bonuses
Some of the rules create contention among Unibet users, especially those who have just joined the betting industry; they need to understand the rules and know when they can cash in.
The rules which users should get acquainted with are as follows:
Punters who win their first bet will be considered to have redeemed their bonus. The money back bonus is not kept active for any other bets.
The company reserves the right to end the welcome bonus awarded to beginners at any time they feel they should, but it is not likely that they will do.
Punters must place a deposit on their accounts first before they can qualify for the bonuses.
How to Use the Unibet Bonuses
Admittedly, knowing where to place the first bet can be overwhelming. There are many options on the games to choose from and to make informed choices, some of the options to consider are as follows.
Looking Into the Betting Markets
The betting markets on Unibet have a wide range of leagues and tournaments, including major sports such as Premier League football, the FA Cup and NBA basketball, among other competitions. They also have popular sports such as boxing, golfing, and rugby. The market covers both local and international sports. For people who want to bet but have no interest in competitive sports, they can place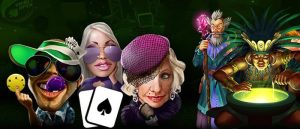 their bets on e-sports which offer professional video gaming and TV programmes, such as the ones that ask users to choose a likely winner for a talent programme.
Using Live Streaming
Punters who want to monitor the progress of games they have bet on can use the free streaming option which showcases the games as they roll.
People who want to enjoy live streaming should deposit some money to their account, or must have placed a bet 24 hours before the game begins. A reliable internet connection is needed for live streaming.