Review of Unibet Sports
The Unibet betting company has been in existence since 1997, and the online version was launched a year later in 1998, and it has been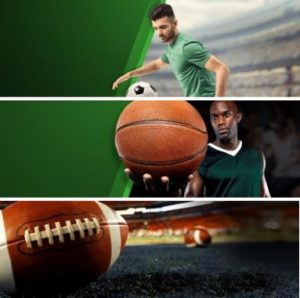 gaining popularity over the years. It has customers from different parts of the world, with most of its fan base drawn from Scandinavian countries.
Unibet sports review can be accessed through the leading site and on the mobile version and apps. This review focuses on some of the features which make Unibet sports a preferred betting option among punters.
Available Betting Options
The variety of options available for different interests is what makes Unibet sports popular. Some of the sports which punters can play on Unibet are:
Hockey
Swimming
Soccer
American Football
Basketball
Boxing
Cricket
Beach Volleyball
Baseball
Ice hockey
Rugby
Netball
Winter Sports
Martial Arts
Water Polo
Tennis
Pool
Squash
Trotting
Darts
Cycling
Betting on Unibet Sports
Some of the sports have live betting, where punters can put their bets on ongoing games and monitor the progress of each sport. They also have selected sports which have live streaming options for people who have placed their bet and want to know how the game is progressing.
One of the upsides of the site is that it allows users to filter through the games and see upcoming events. The site also has a betting slip which shows the amount which customers risk losing along with the potential payout. To confirm if their money is at risk, players are supposed to click on the sport they want to bet on, check out the teams and put them on the betting card.
Responsible Gambling
There are several games, amounting to thousands of betting options for punters. They also have live events which roll by within seconds. With the wide range of gaming options available, there can be the temptation to overindulge. Unibet sport has a mechanism to help, by providing an option to limit play time by promoting responsible gambling.

Promotions and Bonuses
The site has provision for promotions and benefits. Their initial bonus is on a risk-free bet for people who are signing up for the first time. Upon filling out for the first deposit, the bonus automatically shows up. There are some requirements for accessing the bonuses:
Users must be 18 and above to qualify
The bonus is temporary, so it must be used first before it expires
The bonus depends on the country of residents
The terms and conditions stipulated will determine how the bonuses are awarded
Other promotions and bonuses are given to users who use the affiliate link on the Unibet site to invite new customers. They have a money back guarantee on the first losses for beginners.
Licensing and Security
Unibet is in Sweden, and it holds a license from Malta and the UK. It is in the Stockholm Stock Exchange, solidifying that it is a legitimate site. Since it is a publicly listed company, it undergoes scrutiny and is expected to be accountable in its dealings. For online payments, Unibet uses SSL encryption, which prevents invasion by third parties. It also does not share private information with third parties.
In Play Betting
The live betting which Unibet has is one of the recommended features by punters who have reviewed it. They have a link that leads to live betting, and from there, users can access the action. For instance, if users are watching football, they will find a list of matches that are happening, together with the odds on them. They always have a complementary text to explain the events. Each sport will have a link that will elaborate further on what players need to know. The interface is neat enough for users to navigate through and switch to different markets.
Payment Options
Neteller is one of the most used payment options by people who use Unibet sport. It is preferred for deposits and withdrawals because it is safe, fast and easy to use. Other options are payment through Skrill, Ukash, Solo, Visa, bank transfers, Paysafe, Switch, Maestro and Solo. Once users verify their details, the transaction process is fairly easy and fast. The duration which users have to wait is less than seven days.
Restricted Countries
Unibet is available for different countries, and they have different languages, including French, Hungarian, German, Russian, Estonian, Czech, English, Spanish, Greek, Finnish, and Estonian.
They also allow people to use different currencies such as euros, pounds, Canadian dollars and Swiss francs, among others.
Using Mobile
Unibet sports are available through mobile apps which can be downloaded for both iOS and Android users. For iOS users, the apps can be downloaded directly from the Apple play store. For Android users, the app can be downloaded by going through the Unibet website and finding the link to the download. For customers who do not want to download the app, the site can still be accessed through the mobile version. By allowing mobile access, Unibet allows users to play the game on the go, so they do not have to sit at their desktop PC to follow their favourite games.
Pros of Unibet Sports review
They have a variety of games to suit the interests of many players
They have high odds in their football section compared to other betting companies
They have impressive in play betting
Cons of Unibet Sports
It does not have an attractive bonus package
The Verdict
Unibet sport comes highly recommended among punters who compare it with other betting sites. The availability of several games which cater to the needs of people with different preferences makes it one of the most visited online gambling site. Since it is available on mobile, and the payment options for deposits and withdrawals are secure, many punters find themselves hooked on it. Some of the downsides that users give are that it does not have a variety of bonuses and promotions to keep them loyal, but that does not mean that Unibet sport does not give occasional offers for different occasions. Generally, it is highly recommended.