While there are many different casino games to be enjoyed, one that has been around for a very long time is bingo. Some believe that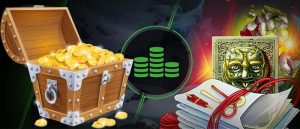 bingo lies outside the realm of traditional gambling, but technically, it fits the criteria. For a long time, bingo players have felt as though they are separate from others gamblers, but Unibet has changed that way of thinking.
The Unibet Bingo REVIEW Approach
When individuals want to enjoy bingo online, they are usually directed to designated bingo sites. These platforms offer a variety of different bingo games. Most will also provide some simple slots, but the primary focus on such sites is the game of bingo.
Unibet has developed a specific platform for their bingo players. There is no need to leave the Unibet main site, as all it takes is a click of the mouse to be transported over to some excellent bingo playing opportunities. From here, anyone ready to enjoy a good bingo playing experience will easily be able to do so. Registering first with the Unibet casino is required, so new players can then take advantage of everything being offered.
Fine Tuning
One thing that Unibet is known for, is precision. This is a casino platform that will never sit back and say "good enough". Regular players will often see ongoing changes and this is because the casino is fine-tuning all of its casino products to keep making them a little bit better.
This was a step they took with their bingo platform, as they developed a new and improved approach, and made the transition to a bingo platform that is sure to please any bingo enthusiast. Some of the improvements they made were:
The addition of more prizes
More opportunities to win
A 75 variant new room, Fair and Fun
Escalator jackpots
Guaranteed prize money on a monthly basis
Even one of these improvements would have scaled up the Unibet site a notch, but all of them combined just took it over the top.
The Schedule
Just as the Unibet Casino is open 24/7, so is the Unibet Bingo. There is a daily schedule that keeps players informed as to what is running around the clock. Some bingo players like to just play bingo on a whim, which they are welcome to do in this bingo portal. Others like to choose from the schedule based on the rooms, types of games, or perhaps the promotion that is running at the time. All of these are important factors to bingo players.

The Rooms
Unibet has a collection of rooms that are specifically designed for bingo play action. Not one of the rooms are duplicated, and they each have something exciting to offer. Some may consider it a challenge to just pick one. To help make the decision, bingo players can ponder over a few factors, such as:
Bingo is a game where the numbers being called are filled in on the player's cards, if they have them. As the game progresses, the players are required to complete a set pattern. For example, the player may be required to complete one line and four corners. The first ones to accomplish this have the bingo. There are many different patterns that can be completed. Unibet has bingo rooms that offer this type of bingo play.
Another factor that will determine which room a player wants to play in will be what the prize pool is going to be. Some want to play for higher stakes, so the wins will be bigger.
Players will pay a specific amount for each card. In most cases, the more expensive the cards, the better the bingo payout.
Unique Bingo Features at Unibet
There are a lot of promotions and events that can be added to a game of bingo, and Unibet has even come up with some very unique ones. These are known as Bingo Jackpots.
Bingo Jackpots
Those that play the slots are used to progressive jackpots, but with bingo, they tend to be limited. Normally, the way the pot grows is that if it isn't won by a certain amount of numbers, then it has to be tried for in the following games.
Unibet has a bit of a different system. Players buy tickets and a portion of the purchase goes towards a grand prize. The ticket purchases apply to all the rooms, so all the players are contributing to this progressive jackpot. It is an exciting concept and one that really encourages players to enjoy their bingo as often as possible at Unibet.
This is not the only form of bingo jackpot available for some lucky bingo player to claim. There are fixed and escalator jackpots too.
Variations
The standard game of bingo is played based on 75 numbers. However, there is another version called 90 ball. It is played a little differently, and a lot of people love the fact that Unibet is offering this as a choice.
Unibet Bingo Rooms
The Unibet platform has six rooms to choose from to play bingo, according to scheduled games. These include:
The Pitch
The Podium
Grand Prix
The Arena
All-Stars
Fairway
Unibet Bingo Lobby
When looking at the Unibet Bingo lobby, it is a clean laid out platform, that not only shows the rooms at a glance, but also provides a lot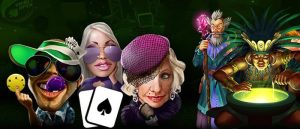 of other information that bingo lovers base their decisions on. It will show the price per cards, the payouts and even how many people are signed up for the next game, as well as the game start time.
Overall, Unibet has incorporated the same exceptionally high standards into their bingo platform as they have for every one of their casino platforms, that encompasses all that is normally included in the category of gambling.
Bingo players at Unibet generally feel they are part of the gambling community. No doubt based on this experience, many of the Unibet bingo players are more enthusiastic about trying some of the other games.